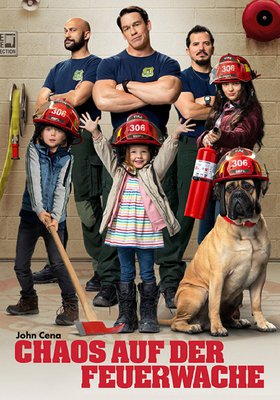 Production

United States

Release Date

Feb 27, 2020

Original Title

Playing with Fire

Director

Actors
Als der strenge Feuerwehrchef Jake Carson und sein Eliteteam aus Experten-Feuerwehrmännern drei Geschwister aus der Schneise eines sich nähernden Buschfeuers retten, stellen sie schnell fest, dass sie auf ihren bislang anstrengendsten Job keineswegs vorbereitet sind: Babysitter. Weil sie die Eltern der Kinder nicht lokalisieren können, stellen die drei die Leben und die Arbeit der Männer völlig auf den Kopf. Kinder agieren eben wild und unvorhersehbar — genau wie ein Feuer.
All shows of Chaos auf der Feuerwache in Iserlohn
Currently no data available.