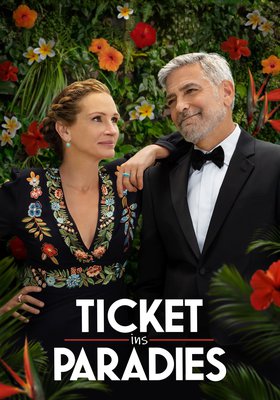 Release Date

Sep 15, 2022

Original Title

Ticket to Paradise

Director

Actors
Ihre eigene Ehe ist schon lange Vergangenheit. Doch als ihre Tochter Lily nach Bali reist und sich dort Hals über Kopf verliebt und verlobt, fallen ihre geschiedenen Eltern Georgia und David aus allen Wolken. Obwohl sie nur noch Abneigung füreinander empfinden, brechen die beiden gemeinsam in das exotische Tropenparadies auf, um Lily vor dem Fehler zu bewahren, den sie selbst vor 25 Jahren gemacht haben.
All shows of Ticket ins Paradies in Coesfeld
Currently no data available.