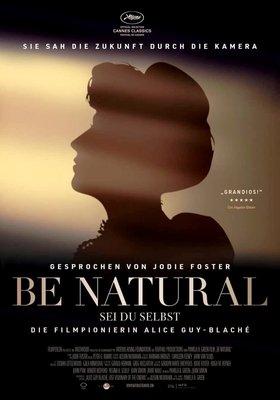 Duration

Genre
Production

United States

Release Date

Aug 5, 2021

Original Title

Be Natural: The Untold Story of Alice Guy-Blaché

Director

Actors
Am 28. Dezember 1895 präsentierten die Brüder Lumière im »Grand Cafe« in Paris ihren Kinematographen. Einige Dutzend Menschen sahen etwas, was es so noch nie zuvor gegeben hatte: zehn kurze Filme flimmerten über die Leinwand. Dieser Abend gilt als die Geburtsstunde des Kinos.
All shows of Be Natural — Sei du selbst: Die Filmpionierin Alice Guy-Blaché in Lich, Hessen
Currently no data available.