Please choose a menu! You save time and money compared to the box office!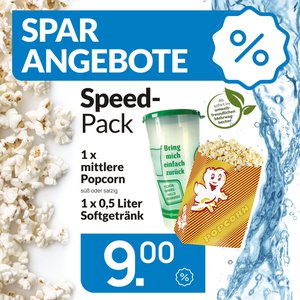 Speed-Pack
1x Softdrink 0,5L im Mehrwegbecher
1x Popcorn mittel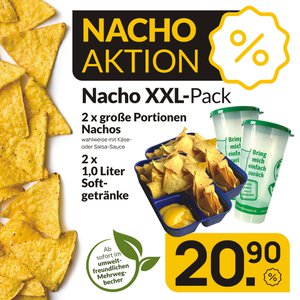 WEB_XLNachopack
2x Softdrink 1L im Mehrwegbecher
2x Nachos Groß in der Mehrwegschale
WEB_JumboMenü
Softgetränk 1,0L im Mehrwegbecher
Popcornjumbo süß oder salzig im Eimer
* All prices include a booking fee of 10%.