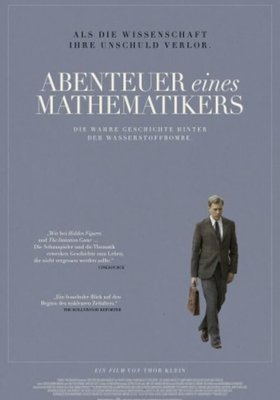 Release Date

Jun 30, 2022

Original Title

Adventures of a Mathematician

Director

Actors
Während des Zweiten Weltkriegs lebt der Mathematiker Stan Ulam mit seinem Bruder Adam in Cambridge/Massachusetts. Aus seiner polnischen Heimat erreichen ihn indes immer schlechtere Nachrichten, er verliert zudem sein Stipendium in Harvard und ein Jobangebot seines besten Freundes, Johnny von Neumann, führt ihn nach New Mexico. Er schließt sich dort einer Gruppe von Wissenschaftlern an, die am streng geheimen Manhattan-Projekt arbeitet und während er die Bombe mitentwickelt, die die Welt verändern soll, versucht er weiter, seine Schwester bei der Flucht aus dem besetzten Polen zu unterstützen.
All shows of Abenteuer eines Mathematikers
Currently no data available.