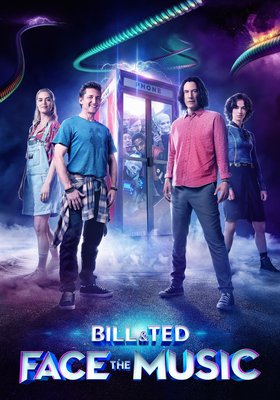 Den potenziellen Rockstars Bill (Alex Winter) und Ted (Keanu Reeves) aus San Dimas, Kalifornien, wurde einst prophezeit, sie würden mit abenteuerlichen Zeitreisen einmal das ganze Universum retten. Doch mittlerweile sind aus Bill und Ted Väter mittleren Alters geworden, die immer noch versuchen, einen Hit zu landen und ihr Schicksal zu finden. Dritter Teil der Reihe um die surrealen Zeitreisen des chaotischen Duos: Bill und Ted.
All shows of Bill & Ted Face the Music
Currently no data available.