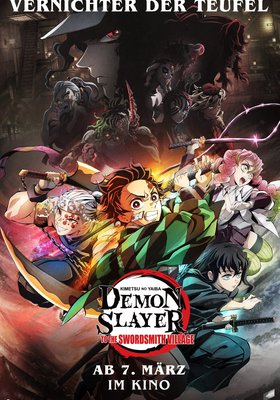 Release Date

Mar 7, 2023

Original Title

「鬼滅の刃」上弦集結、そして刀鍛冶の里へ

Director

Actors
Kompilation-Film über die Folgen 10-11 des Entertainment District Arcs und der erweiterten Folge 1 des Swordsmith Village Arcs. Die Klangsäule Uzui, Tanjirou und seine Kameraden stellen sich bei ihrer neuen Mission dem Kampf gegen die Zunehmende Sechs.
All shows of Demon Slayer: Kimetsu no Yaiba - To the Swordsmith Village
Currently no data available.