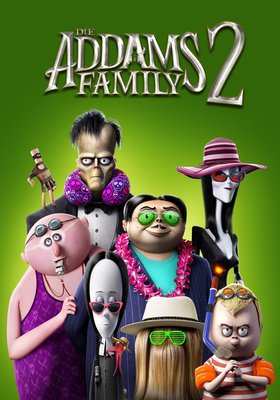 Release Date

Nov 18, 2021

Original Title

The Addams Family 2

Director

Actors
Morticia und Gomez sind empört darüber, dass ihre Kinder erwachsen werden, Familienessen ausfallen lassen und die meiste Zeit vor dem Bildschirm verbringen. Um die familiären Bindungen zu stärken, beschließen sie, Wednesday, Pugsley, Onkel Fester und den Rest der Bande in ihr verwunschenes Wohnmobil zu zwängen und in einen letzten elenden Familienurlaub zu fahren. Zu ihnen gesellen sich ihre Cousine La Chose und einige verrückte neue Charaktere.
All shows of Die Addams Family 2
Currently no data available.