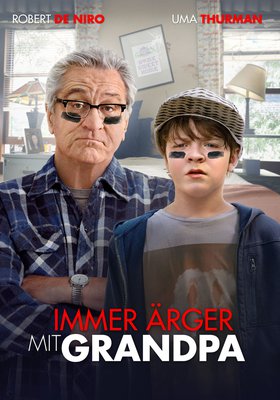 Production

United States

Release Date

Jan 1, 2020

Original Title

The War with Grandpa

Director

Actors
Der Sechstklässler Peter ist so ziemlich ein durchschnittliches Kind - er mag Computerspiele, hängt gern zusammen mit seinen Freunden ab und liebt seine Air Jordans. Doch als sein kürzlich verwitweter Großvater Ed bei Peters Familie einzieht, muss der Junge seinen wertvollsten Besitz von allen, sein Schlafzimmer, aufgeben. Peter will eine solche Ungerechtigkeit nicht ertragen und erfindet eine Reihe immer ausgefeilterer Streiche, um den Eindringling zu vertreiben, aber Opa Ed wird nicht kampflos bleiben.
All shows of Immer Ärger mit Grandpa
Currently no data available.