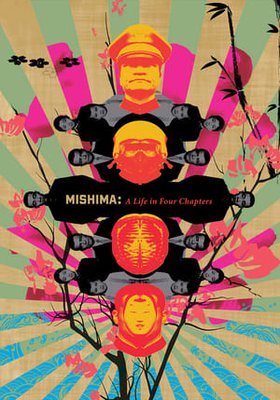 Duration

FSK

16

Genre
Production

Japan, United States

Release Date

Nov 28, 2019

Original Title

Joshima: A Life in 4 Chapters

Director

Actors
Der 25. November 1970 ist der letzte Tag in Mishimas Leben. Doch was davor passierte, machte ihn zu dem Mann, der er war: Von einem kränklichen Junge wuchs er zu einem der berühmtesten japanischen Schriftsteller der Nachkriegszeit heran. Er lehnt den Materialismus der Moderne ab und gründet seine eigene Privat-Armee, die den Kaiser erneut zum Staatsoberhaupt erheben wollte. Mishimas Geschichte wird erzählt, indem sie mit drei Erzählungen seiner Bücher parallelisiert wird, nämlich Kinkaku-ji (dt. Der Tempelbrand, engl. The Temple of the Golden Pavilion), Ky?ko no ie (engl. Kyoko's House) und Homba (dt. Unter dem Sturmgott, engl. Runaway Horses). - In vier Kapiteln taucht der Zuschauer in Mishimas Lebeswelt ein: 1. Beauty (Schönheit), 2. Art (Kunst), 3. Action (Tat) und 4. Harmony of Pen and Sword (Harmonie von Feder und Schwert).
All shows of Mishima - Ein Leben in Vier Kapiteln (Wa:2019)
Currently no data available.