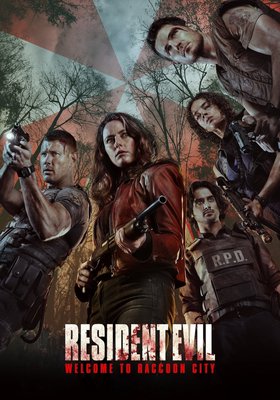 1998, Raccoon City: Einst die florierende Heimat des Pharmariesen Umbrella, hat sich die Stadt im Mittleren Westen stark verändert. Der Exodus des Unternehmens hat den Ort regelrecht in den Tod gezwungen und in eine Geisterstadt verwandelt. Die größte Gefahr steht Raccoon City allerdings noch bevor, breitet sich doch eine merkwürdige Seuche aus, die die Bewohnnerinnen und Bewohner in aggressive Monster verwandelt. Die junge Claire Redfield (Kaya Scodelario) versucht, den seltsamen Vorkommnissen auf den Grund zu gehen und vor allem Umbrellas Rolle darin aufzudecken. Zur selben Zeit untersucht ihr Polizisten-Bruder Chris (Robbie Amell) in einem alten Anwesen vor den Toren der Stadt mit seiner Einheit das Verschwinden zweier Kollegen, das ebenfalls mit den Schrecken in Raccoon City verbunden ist... Reboot der "Resident Evil"-Verfilmungen mit komplett neuem Cast. Grundlage bilden die ersten beiden Videospiele aus den Neunzigern.
All shows of Resident Evil: Welcome to Raccoon City
Currently no data available.