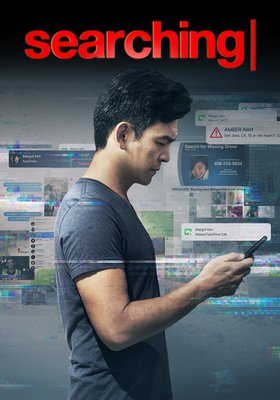 Nachdem die 16-jährige Tochter von David Kim (JOHN CHO) spurlos verschwindet, wird eine örtliche Untersuchung eingeleitet und Kriminalkommissarin Rosemary Vick (DEBRA MESSING) dem Fall zugeteilt. Als es 37 Stunden später immer noch kein Lebenszeichen von Margot (MICHELLE LA) gibt, beschließt David, am einzigen Ort zu suchen, an dem bisher noch keiner nachgesehen hat - dort, wo heutzutage alle Geheimnisse aufbewahrt werden: Er durchsucht den Laptop seiner Tochter. (Quelle: Verleih)
After David Kim (John Cho)'s 16-year-old daughter goes missing, a local investigation is opened and a detective is assigned to the case. But 37 hours later and without a single lead, David decides to search the one place no one has looked yet, where all secrets are kept today: his daughter's laptop. In this hyper-modern thriller, told via the technology devices we use every day to communicate, David must trace his daughter's digital footprints before she disappears forever.
Currently no data available.