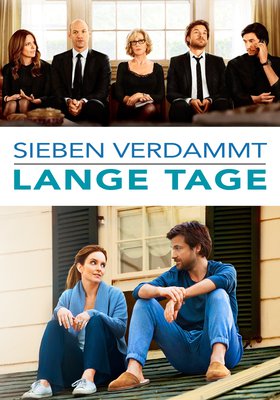 Production

United States, 2014

Release Date

Sep 25, 2014

Director

Actors
When their father passes away, four grown, world-weary siblings return to their childhood home and are requested -- with an admonition -- to stay there together for a week, along with their free-speaking mother (Jane Fonda) and a collection of spouses, exes and might-have-beens. As the brothers and sisters re-examine their shared history and the status of each tattered relationship among those who know and love them best, they reconnect in hysterically funny and emotionally significant ways.
Ihre mitteilsame Mutter Hillary (Jane Fonda) nervt und die Heimkehrer begegnen dann auch noch einer ganzen Reihe von Personen aus der Kindheit und Jugend, die peinliche Erinnerungen hervorrufen. Die zusätzlich eintreffende Verwandtschaft trägt ebenfalls nicht dazu bei, die Stimmung der Geschwister zu heben! Doch der Familienärger und die aufgerissenen Wunden zwingen Judd, Wendy, Paul und Phillip dazu, sich mit ihrer Geschichte auseinanderzusetzen. Sie fangen an, die aufgebauten Barrieren zwischen sich und den Menschen, die ihnen eigentlich am vertrautesten sind, abzubauen...
All shows of This Is Where I Leave You
Currently no data available.