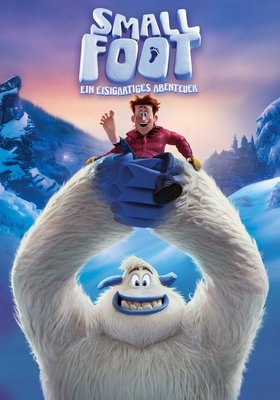 Production

United States, 2018

Release Date

Oct 11, 2018

Original Title

Smallfoot

Director

Actors
Als der Yeti Migos eines Tages eine unglaubliche Entdeckung macht, steht die auf einem Berg lebende Gemeinde der Schneemonster Kopf: Einen Smallfoot, also einen Menschen, dessen Existenz von den Älteren rigoros bestritten wird, will er gesehen haben. Andererseits bringen ihm einige seiner Artgenossen plötzlich jede Menge Aufmerksamkeit entgegen - so zum Beispiel auch sein Traummädchen. Doch weil Migos nicht als Lügner dastehen will, beschließt er, sich ins Tal aufzumachen, um Beweise für sein Erlebnis zu suchen... (vf)
An animated adventure for all ages, with original music and an all-star cast, SMALLFOOT has a big story to tell. Asking questions and finding answers that challenge the status quo takes courage and friendship. Winning over audiences takes guts too -- who knew Channing Tatum could sing? Eight original songs, plus lots of cuddly yetis help the film take up the challenges. Come in and have your heart stolen over a bucket of popcorn at the Roxy.
All shows of Smallfoot - Ein eisigartiges Abenteuer
Currently no data available.