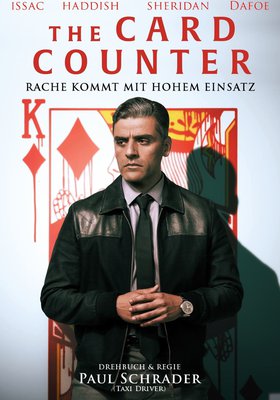 Zehn Jahre saß William Tell im Knast. Während der Vorgesetzte seiner Spezialeinheit ungeschoren davonkam, musste William als Sündenbock herhalten. In seiner Gefängniszelle lernte William die Kunst des Kartenzählers – bis zur Perfektion. Wieder in Freiheit reist er von Casino zu Casino. Er setzt niedrig, um nicht aufzufallen, und er gewinnt. Dabei lernt er La Linda und Cirk kennen. Während La Linda die Einsätze vorstrecken und die Gewinne erhöhen will, verfolgt Cirk einen perfiden Racheplan, der Williams ehemaligen Vorgesetzten im Visier hat.
All shows of The Card Counter
Currently no data available.