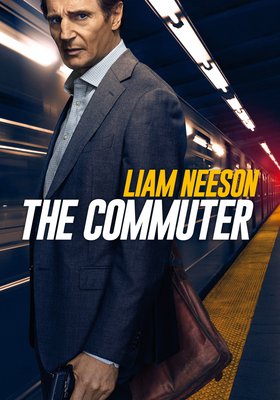 Seit 10 Jahren pendelt der Versicherungsmakler Michael MacCauley (Liam Neeson) jeden Tag aus seinem beschaulichen Vorort nach Manhattan und zurück. Doch als er nach einem harten Tag mal wieder in den ewig gleichen Zug einsteigt, ist alles anders. Die Fremde Joanna (Vera Farmiga) setzt sich zu ihm und verspricht ihm eine hohe Belohnung, wenn er für sie einen ganz bestimmten Passagier findet, der etwas sehr Wertvolles zu transportieren scheint. Michael erhält nur zwei Hinweise: Einen falschen Namen und den Zielbahnhof des Unbekannten. Als er zögert, macht Joanna ihm unmissverständlich klar: Sie hat nicht nur das Leben der Passagiere in ihrer Hand, sondern auch das von Michaels Familie. Michael ist Teil einer kriminellen Verschwörung geworden. Er kann nur mitspielen, oder einen Ausweg finden - und ihm bleibt nur eine Stunde Zeit. (Quelle: Verleih)
What could be more fun than an action-thriller with Liam Nielson on a cold January night? In this commuter train romp, Nielson plays Michael, an ex-cop turned insurance salesman. The adventure starts on his commute home where after being contacted by a mysterious woman passenger, he is forced to find the identity of one passenger before the train reaches its last stop. As he works to solve the puzzle, he realizes that he has been caught in a deadly criminal conspiracy.
All shows of The Commuter
Currently no data available.