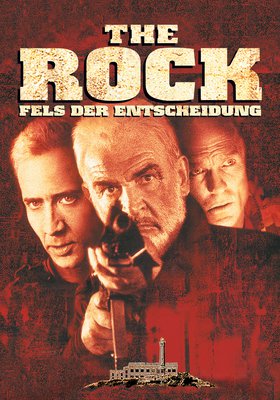 Brigadegeneral Francis X. Hummel ist von dem einen Gedanken beseelt: er will, daß seine 83 im Dienst für das Vaterland gefallenen Soldaten gewürdigt werden, indem der Staat ihren Familien Entschädigung zahlt: insgesamt geht es um 100 Millionen Dollar. Da der Staat nicht reagiert, was liegt da näher, als 81 Touristen auf der Insel Alcatraz als Geiseln zu nehmen, um dieser Forderung Nachdruck zu verleihen. Wenn der Staat seinen Forderungen nicht nachkommt, wird der General mit hochexplosiven biochemischen Waffen die Bevölkerung von San Francisco auslöschen. Mit Hilfe des FBI-Agenten Stanley Goodspeed (Nicolas Cage), einem Spezialisten für biochemische Waffen und eines Ausbruchskünstlers names Patrick Mason (Sean Connery) sollen die Geiseln befreit und die Bedrohung der San Francisco Bay gebannt werden.
All shows of The Rock - Fels der Entscheidung
Currently no data available.