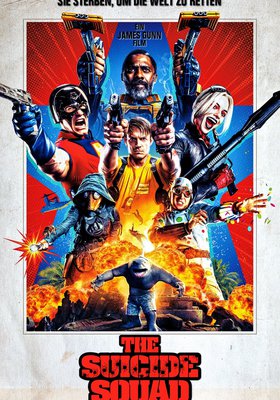 Die Regierung schickt die gefährlichsten Superschurken der Welt auf die abgelegene und von feindlichen Truppen besetzte Insel Corto Maltese. Bewaffnet mit High-Tech-Waffen ziehen die rehabilitierten Verbrecher auf einer selbstmörderischen Suchmission durch den gefährlichen Dschungel. Einzig Colonel Rick Flag ist dazu abgestellt, dafür zu sorgen, dass die schurkische Trupppe nicht komplett außer Kontrolle gerät.
All shows of The Suicide Squad
Currently no data available.