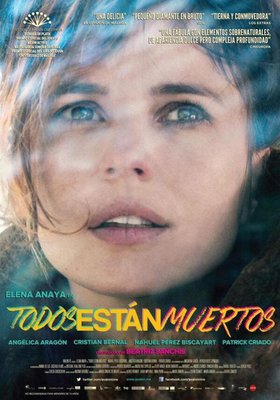 Production

Germany, Spain, Mexico, 2015

Release Date

Oct 29, 2015

Director

Actors
Just by watching Lupe stuck at home in her robe and slippers, no one would will guess that in the 80's she was a rock star. Gone are the times of concerts, fame and success. Agoraphobia does not let her leave home. She depends entirely on Paquita, his mother, a superstitious Mexican, with a huge heart, which not only takes care of his daughter but also her teenage grandson. The problem is that Paquita is running out of time and she doesn't want to leave without getting her daughter back.
Ein völlig zurückgezogenes Dasein führend, ist sie daher gänzlich von ihrer abergläubischen, aber gutherzigen Mutter Paquita (Angélica Aragón) abhängig, die ihre Tochter mit allem Nötigen versorgt. Sie ist es auch, die sich in erster Linie um Lupes 14-jährigen Sohn Pancho (Cristian Bernal) kümmert, der nicht sonderlich viel von seiner eigenen Mutter hält. Während Paquita bereits ihr Bestes tut, die beiden auf ein Leben ohne sie vorzubereiten, steht eines Tages plötzlich Diegos Geist vor Lupes Haustür, den nur seine Schwester sehen kann. In den folgenden Wochen unterstützt er sie dabei, ihre Vergangenheit zu verarbeiten und so endlich wieder auf eigenen Beinen stehen zu können.
All shows of Todos están muertos
Currently no data available.