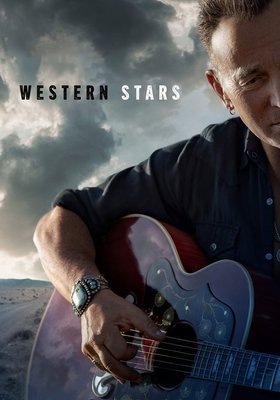 Duration

FSK

0

Genre
Production

United States

Release Date

Oct 28, 2019

Original Title

Western Stars

Director
Sein Markenzeichen: Kariertes Hemd, enge Jeans und Cowboy-Boots. Seine Musik: spitzen Sound und schöne Lyrics. Seit Jahren begeistert und prägt BRUCE SPRINGSTEEN Musikfans mehrerer Generationen. Im September feierte der Ausnahmekünstler seinen 70. Geburtstag. Mit Western Stars kommt die Filmversion des neuen gleichnamigen Albums von Bruce Springsteen ins Kino. Neben zahlreichen ganz persönlichen Einblicken in das Leben von THE BOSS werden die Zuschauer mitgenommen auf eine bildgewaltige Reise bei der Springsteen alle 13 Songs seines Albums mit einer Band und einem Orchester performt.
All shows of Bruce Springsteen: Western Stars
Currently no data available.