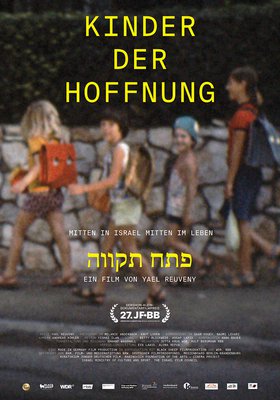 Duration

Genre
Release Date

Nov 4, 2021

Original Title

Any One of Us

Director

Actors
Die Doku Kinder der Hoffnung - One of us unternimmt in der Gegenwart eine Zeitreise: Yael Reuveny traf einst die Entscheidung, ihre Heimat Israel hinter sich zu lassen, um ihre Träume in der Ferne zu verfolgen. Nun geht die Filmemacherin in ihr Vaterland zurück. Ihre Mission: Sie will herausfinden, was aus ihren einstigen Mitschüler:innen geworden ist und ob die Jungen und Mädchen von damals ihre Wünsche und Zukunftsvorstellungen in die Tat umgesetzt haben.
All shows of Kinder der Hoffnung
Currently no data available.