Please choose a menu! You save time and money compared to the box office!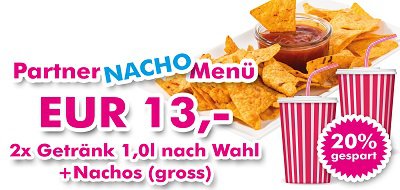 Partner Nacho Menü
1x Nacho groß,
1x Dip,
2x Softdrink 1.0l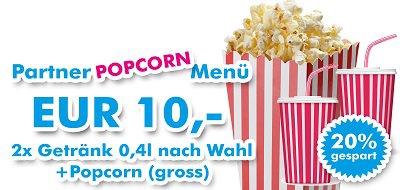 Partner Popcorn Menü
1x Popcorn groß,
2x 0,4l Softdrink


Single Popcorn Menü
1x 0,4 l Softdrink
1x Popcorn mittel


* Plus 10% online booking fee.