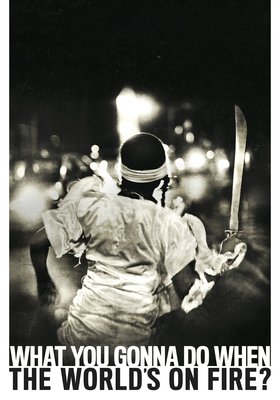 Duration

Genre
Production

France, Italy, United States

Release Date

Jan 1, 2020

Director

Actors
Auch wenn er sich in seinen Filmen stets an die Ränder der US-Gesellschaft begibt, so verfällt der Italiener Roberto Minervini nie in einen banalen Sozialrealismus. Sein neuer vielfach ausgezeichneter Dokumentarfilm porträtiert Afroamerikaner in New Orleans und Umgebung - Aktivisten der New Black Panther Party for Self-Defense, eine Barbesitzerin, einen Teenager, der Verantwortung für seinen kleinen Bruder übernimmt. In impressionistischen Schwarzweißbildern findet er dabei Poesie auch in den härtesten Lebensbedingungen.
All shows of What You Gonna Do When the World's on Fire?
Currently no data available.