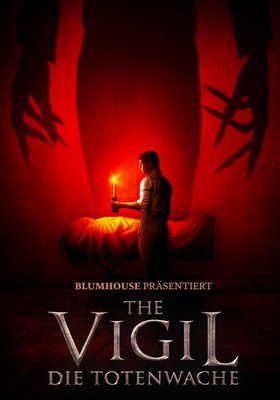 Production

United States

Release Date

Jul 23, 2020

Original Title

The Vigil

Director

Actors
Yakov lebt im multikulturellen New Yorker Stadtteil Brooklyn. Eines Tages erklärt er sich widerwillig bereit, eine Nachtwache zu halten. Demnach wacht er am Bett eines verstorbenen Mitglieds seiner ehemaligen jüdisch-orthodoxen Gemeinde. Die Witwe des Verstorbenen ist ebenfalls anwesend. Sie glaubt allerdings, daß Yakov der Aufgabe nicht gewachsen ist. Während der Nacht erscheint plötzlich ein bösartiger Spuk im Haus...
All shows of The Vigil - Die Totenwache
Currently no data available.