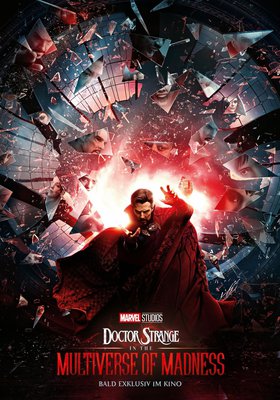 Eigentlich wollte Doctor Strange nur seiner Ex-Freundin Christine zur Hochzeit gratulieren. Zum Feiern ist jedoch keine Zeit: Ein riesiges Monster droht, die Stadt in Schutt und Asche zu legen. Ziel des Wesens ist die Teenagerin America Chavez, welche die außergewöhnliche Gabe besitzt, zwischen Paralleluniversen reisen zu können. Zusammen mit dem Obersten Zauberer Wong versucht Strange das Mädchen zu beschützen und dafür zu sorgen, dass ihre mächtige aber zugleich gefährliche Fähigkeit nicht in die falschen Hände gerät.
All shows of Doctor Strange in the Multiverse of Madness
Currently no data available.